Marfan syndrome is a genetic disorder that affects connective tissue, which is what holds all of the body's cells, organs and tissue together. Connective tissue also plays an important role in helping the body grow and develop properly. While some features are easy to spot, like long limbs, flat feet and a curved spine, others, like aortic enlargement, can be invisible and often fatal if the condition goes undiagnosed.
"The importance of awareness is twofold," Maya Brown Zimmerman, a member of The Marfan Foundation Board of Directors, told The Mighty. Zimmerman and one of her sons have Marfan syndrome. "As we raise awareness, people can see features of Marfan syndrome in themselves or their loved ones and we know that early diagnosis saves lives," she said. "Also, as we are able to spread awareness of what it's like to live with a rare connective tissue disorder, our family, friends, and communities will be better able to support us."
About 1 in 5,000 people have Marfan syndrome, and approximately 75 percent of people with the condition inherit it; there's a 50 percent chance individuals with Marfan syndrome will pass the disorder on to their children. Despite these numbers, few are familiar with the condition.
The Mighty teamed up with The Marfan Foundation to ask their community what they wished others understood about Marfan syndrome. Here's what they had to say:
1. "It's easy to go undiagnosed." — Teri Godfrey Miller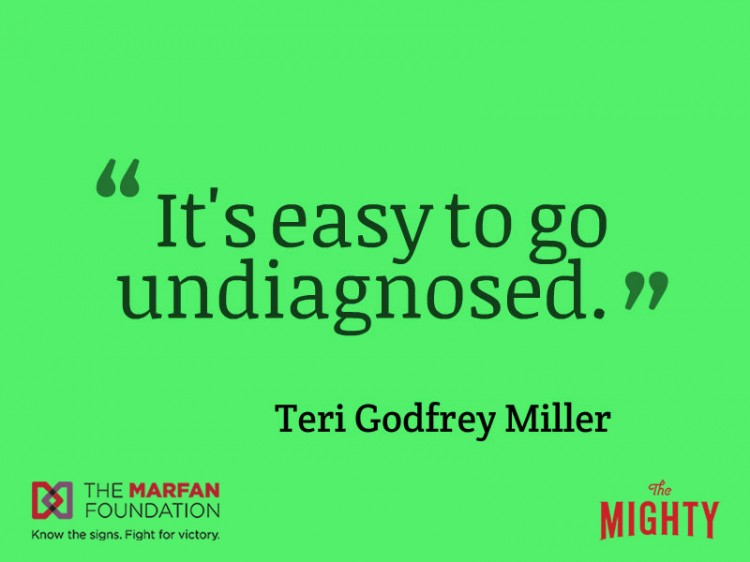 2. "The pain we feel can't be seen." — Beatriz Hernandez
3. "Marfan syndrome is a spectrum; it manifests differently in [each person] (e.g. different levels of severity). Symptoms can change over time." — Jen Holland
4. "You don't have to be tall to have it. I'm sure millions go undiagnosed because they don't have height." — Sarah Cook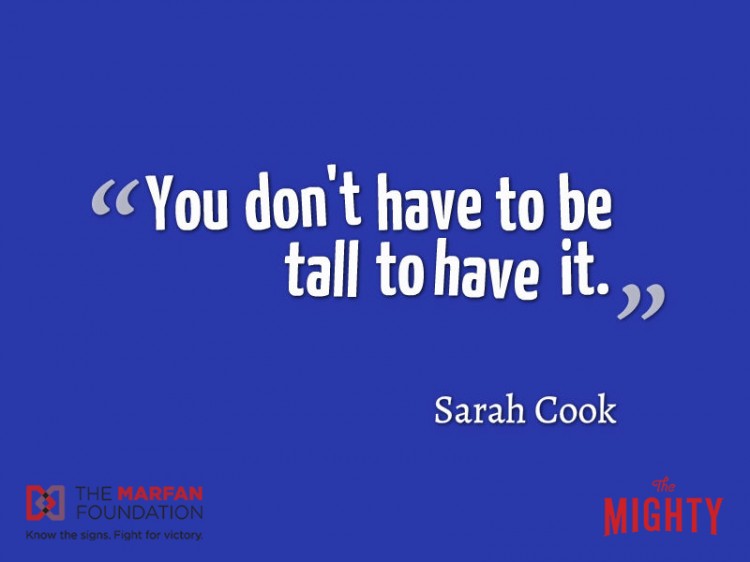 5. "Unless you're at a specialty hospital most doctors and nurses give you a deer-in-headlights look when you mention that your daughter has Marfan syndrome." — Derek Pollary
6. "One of the [risks for] people affected with Marfan [syndrome] is aneurysm." — Chuck Rama
7. "Stop telling us to get our son on a basketball team." — Lynn Nash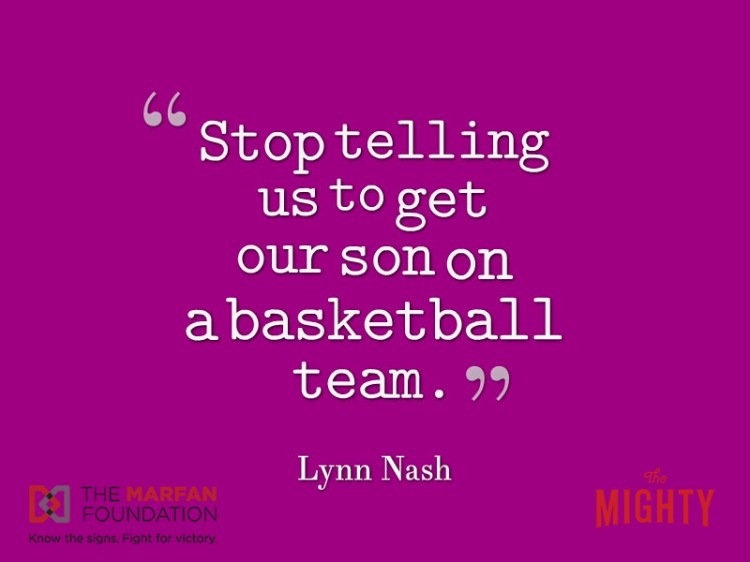 8. "I wish teachers, family and classmates had been more proactive in wanting to learn more about Marfan syndrome instead of making me feel like it was the worst thing in the world to be burdened with." — Leah Goodman
9. "[It's truly serious] even though I 'look fine.'" — Shannan Lanka
10. "Marfan means being in constant pain. People dealing with it have a huge reserve of strength." — Melissa Horomanski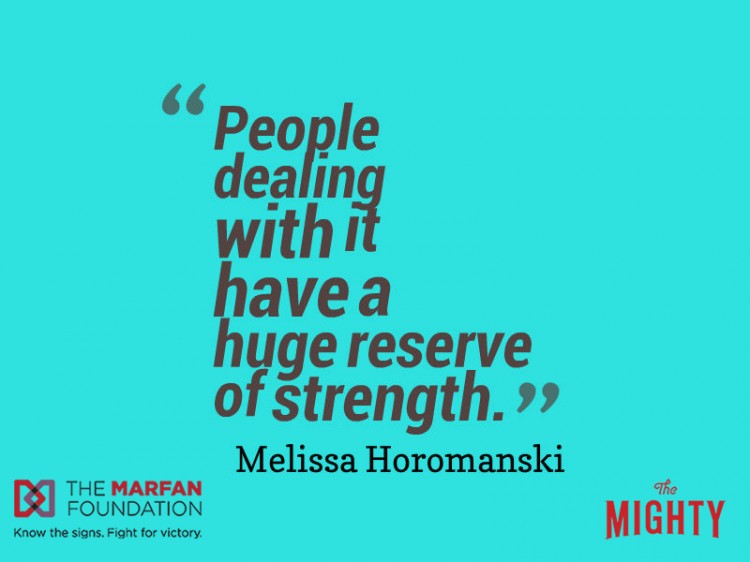 11. "The characteristics vary per person. People (in the medical field) are always surprised because I don't have the obvious characteristics." — April Gamble Schmidt
12. "I wish people — especially doctors — would take 'You don't look like you have Marfan syndrome' out of their vocabulary." — Heather Phipps
13. "The financial devastation." — Kelly Smith
14. "The thinness of those with Marfan does not mean they're anorexic or on drugs." — Linda Selivanow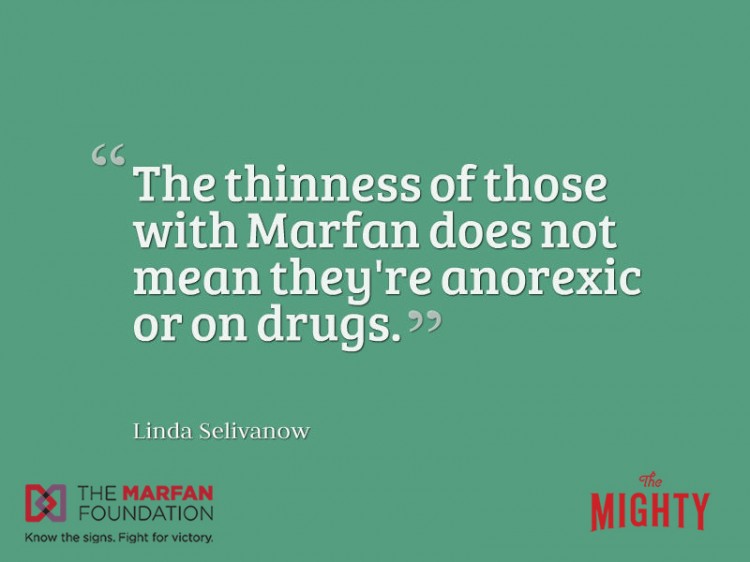 15. "I wish they would check for it in school so parents can catch it early. Just for people to educate themselves on it would be a tremendous start." — Glen Jinkins
16. "It is extremely difficult to find jeans, other pants and shoes for these very tall kids and adults." — Kathy Lewis
17. "Marfan does not define who I am, and you can live a successful life with it." — Susan Delgardo
Source: https://themighty.com