In November Robin Williams' wife Susan Williams revealed that the beloved actor had been living with Lewy Body Dementia (LBD) before he took his own life in August 2014. This came as a shock to the public, but the news also helped raise awareness for the surprisingly common neurological condition.
LBD affects approximately 1.4 million people in the United States, and it may cause hallucinations, impairment of motor function and symptoms similar to Alzheimer's and Parkinson's disease, making it difficult to diagnose. In fact, it is only possible to conclusively diagnose through a postmortem autopsy.
In an effort to learn more about the disease, The Mighty teamed up with the Lewy Body Dementia Association and asked their community what loved ones want others to know about LBD, and how to prepare if a family member may have it.
Here's what they had to say:
1. "It cannot be treated like Alzheimer's or any other dementia." —Melinda Fennell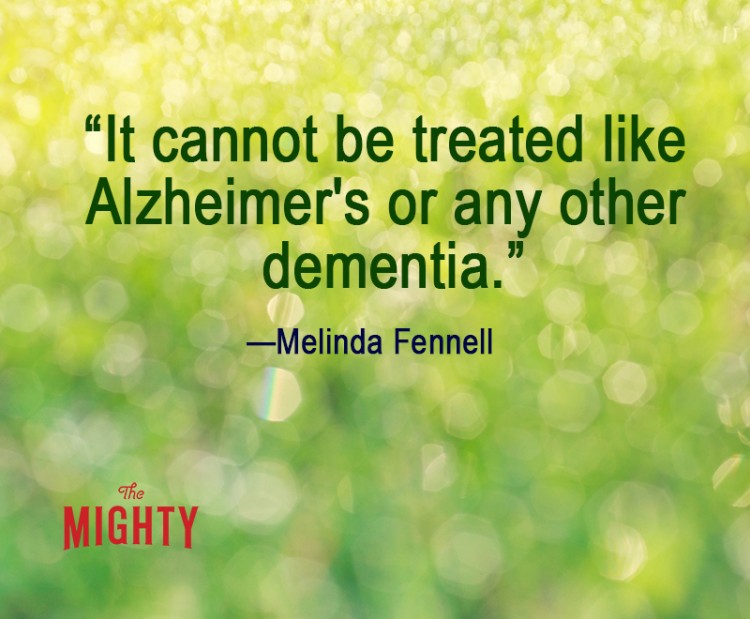 2. "There are very few doctors who can reach the diagnosis." —Roland Boutin
3. "A diagnosis doesn't mean the person isn't the same as they were the day before diagnosis. Call, visit and don't run away. As with any diagnosis, the person still needs love and care. Be the one to take the time." —Dianne Bramer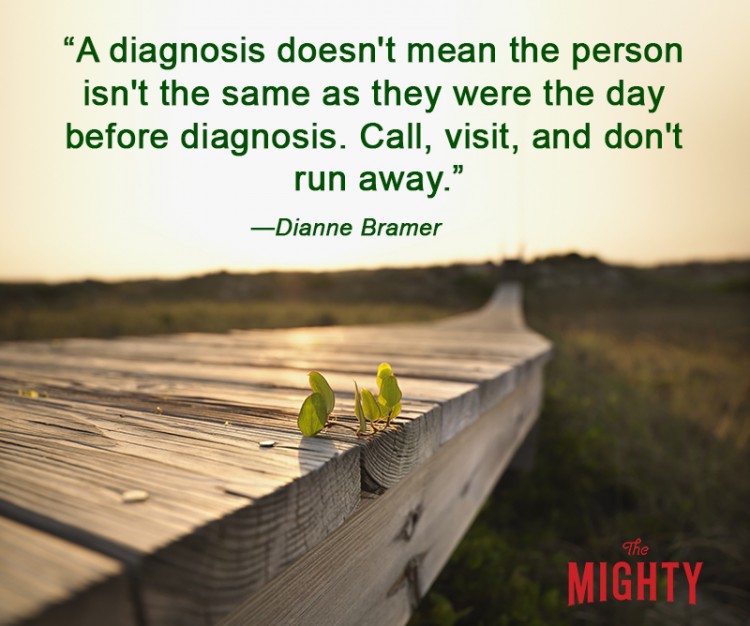 4. "Try to focus on what your loved one can do instead of what they can no longer do. My 72-year-old mother, who was diagnosed with Lewy Body Dementia, still loves to ride horses; it's the highlight of her week!" —Carla Weinzetl-Christ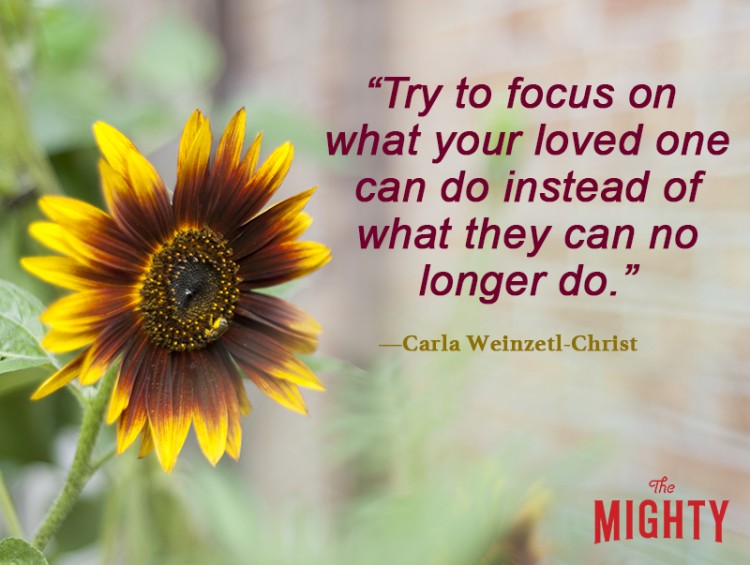 5. "Lewy Body is not just an 'old people' disease. My younger brother started exhibiting symptoms in his 50s and now, at 67, has been in a nursing home for over two years. My 92-year-old mother goes to visit her youngest child in a nursing facility every week." —Karen Kornhauser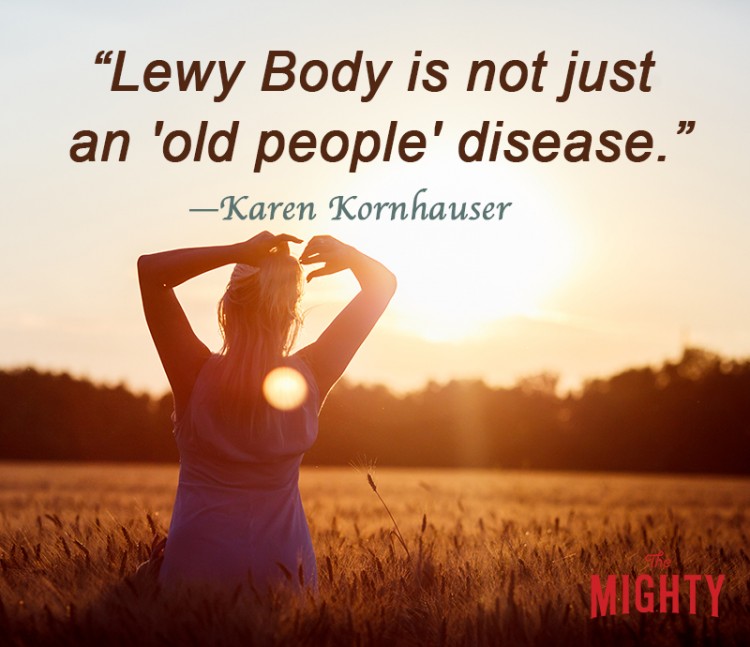 6. "Be patient with your loved one who suffers from this. My dad was fortunate enough to know everything as it developed. We kept nothing from him. His hallucinations became something he enjoyed sharing. That was all he had. We let him, and we listened. It's a terrible disease. It took my dad from me less than a year ago. There needs be be more research." —Deneice Spurgeon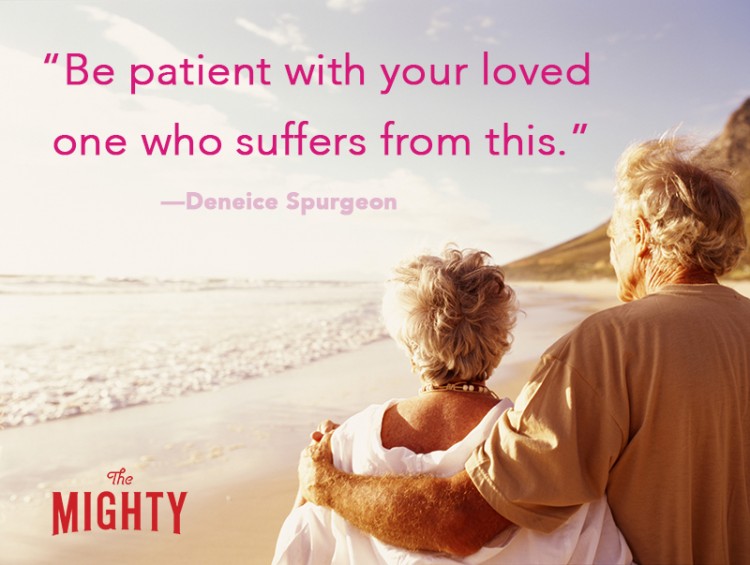 7. "There can be highs and lows of alertness and mental issues from week to week, day to day, even hour to hour." –Kathy Teyler Jarrett
8. "'Dementia' isn't the first word to focus on. Please educate yourself so you can help us." —Cheryl Flippin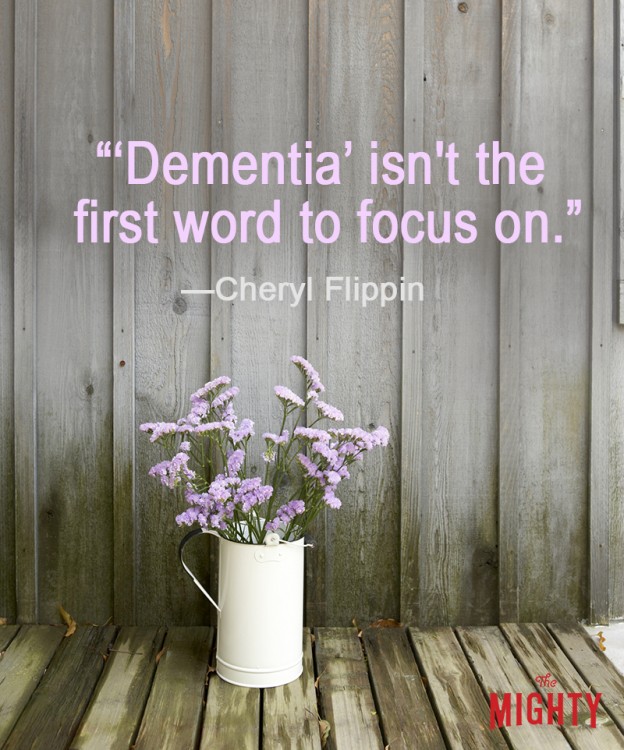 9. "All of the pain and suffering we experience in seeing our loved one progress with this disease is nothing compared to what they are feeling. Always remember to be loving, compassionate and selfless when dealing with them. They need your familiar words, melodies, cheerfulness to still be a part of their days. Even though your loved one can become unrecognizable from the person they used to be, I believe there are still glimpses of him or her if you are aware enough and are 'listening' to nonverbal signs." —Michelle Moore
10. "Your loved one is not being cruel or angry on purpose." —Stephanie White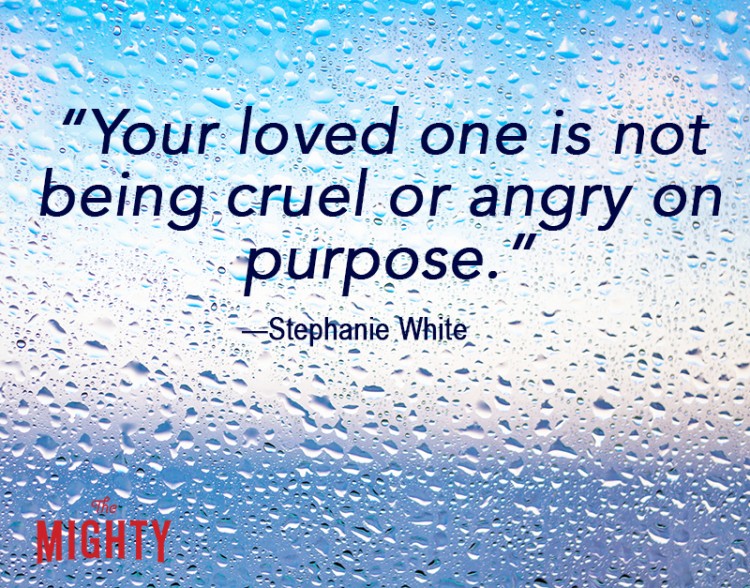 11. "No matter how confused the person is, he's still in there. Look him in the eye when you talk to him. His heart can still hear you, even if he can't express it." —Traci Milan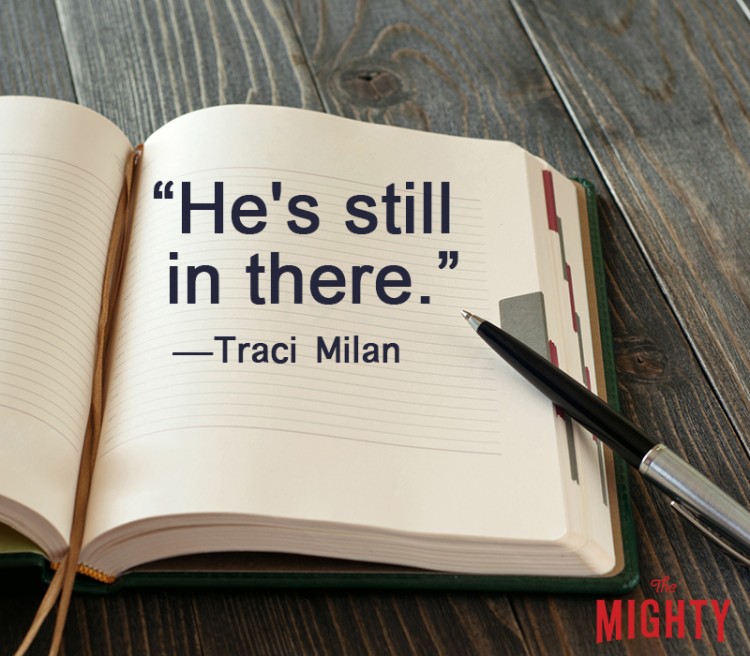 12. "You have to be prepared to fight and fight for a second, third, fourth opinion, brain scans, tests, memory assessments. If you think your loved one has this illness then don't rest until every test has been done." —Liz Carr
13. "Please don't talk about them with them sitting in the room … they can still understand the words… If you are lucky they will let you know sometimes they are still in there. There were many occasions that my dad still let me know he remembered me." —Tracy DesRoche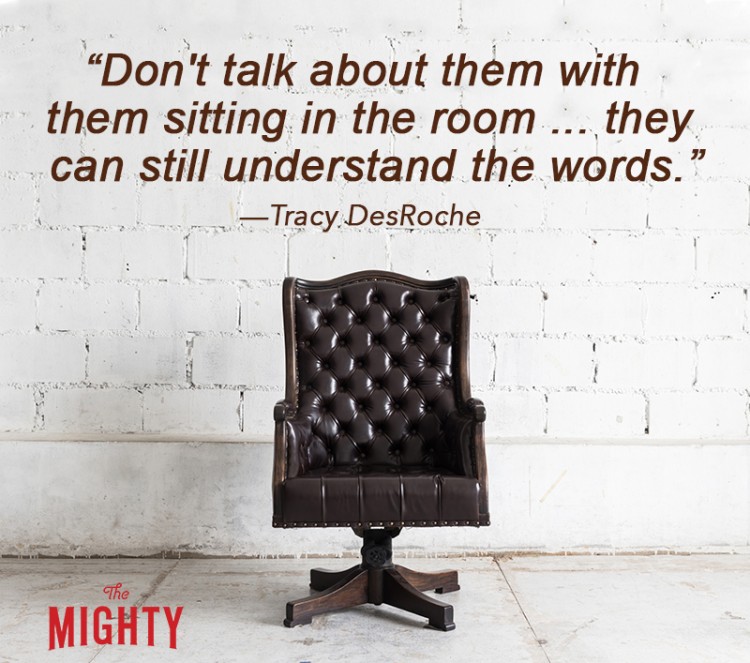 14. "It affects the whole family." —Lynn Corpron
15. "Don't try to correct them — comfort them during their hallucinations because to them, it's really how they see or feel!" —Wendy Johnson Ledbetter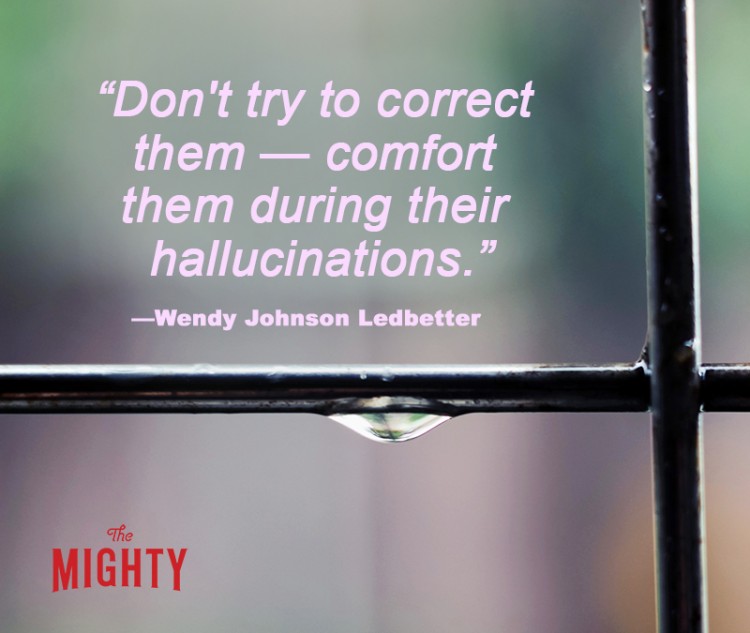 16. "More education is imperative, and the clock is ticking." —Amy Sottosanti
17. "As a caregiver, keep a notebook. Be specific — not "recently" but "three days ago." List anything unusual, date it, take the notebook to every doctor appointment and show it to the doctor." —Peggy Smith
18. "Expect the unexpected… Some good and some bad." —Casey Herzfeld Goldblat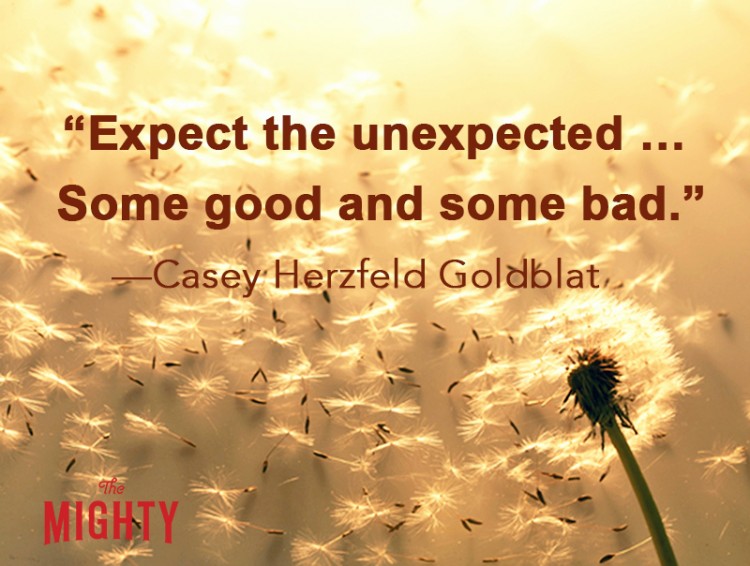 19. "Staying active with a regular exercise routine helps improve quality of life. Try including a routine for the whole family." —Missy Anne Olivia
20. "It's the illness that's the problem, not the person." —Jacqui Valentine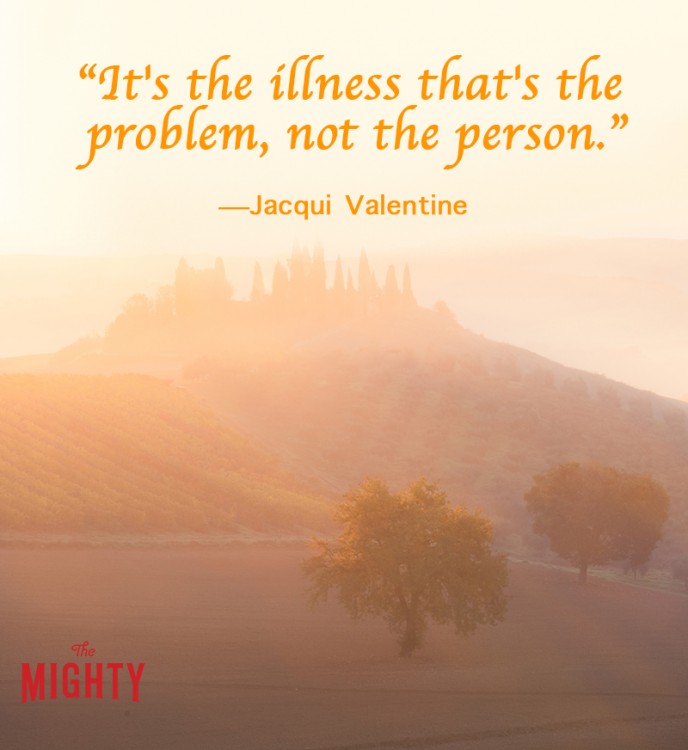 21. "It exists. So many people have never heard of LBD." —Gina Mensone Reis
22. "Once the disease takes hold, there is a misconception that people with LBD are stupid. They are still very smart, but their words are just trapped inside. They should still be treated with the same respect as before." —Sue Pierce
23. "Your loved one needs you. You will need to be an advocate for them and educate others working with them. If your loved one is being cared for by others (in home sitters, assisted care, nursing home), you need to educate the staff not only of what is LBD but who your loved one is." —Daniel McIlwain