Out of accident and necessity in a remote town in eastern Uganda, a U.S. neurosurgeon developed a revolutionary procedure to treat hydrocephalus in children that does not require having to live with a shunt.
Because of the country's high numbers of children with hydrocephalus, doctors, including Dr. David Limbrick of St. Louis Children's Hospital, traveled to Uganda so they could learn the technique. Two years ago, Limbrick traveled 8,000 miles to the East African country for more than a week of intensive training.
Limbrick and fellow Children's neurologist Dr. Matthew Smyth are among about 20 surgeons in the U.S. performing the minimally invasive surgery — known as endoscopic third ventriculostomy-choroid plexus cauterization. It's a mouthful, but any parent of a child diagnosed with hydrocephalus — the buildup of excess spinal fluid in the brain — knows about it.
"The first word I hear out of a parent's mouth is, 'Is my child a candidate for ETV-CPC?" he said.
In the U.S., more than half hydrocephalus cases are congenital, where babies are born with abnormalities in the brain's ventricles that don't allow the fluid to flow out and around the brain and spine properly. One out of every 500 births results in hydrocephalus, and 6,000 more children annually develop hydrocephalus during the first two years of life.
Hydrocephalus can also occur as the result of a brain injury or infection. Children born with spina bifida can develop the dangerous condition.
Without treatment, most don't survive or they suffer significant disabilities. The shunt system — developed in the 1950s — saved children from what was a near-certain death sentence. The intervention involves making an incision through the skull and running a thin tube from the brain to the abdominal cavity, where it is easily absorbed. A valve regulates the draining.
Shunts, however, must be replaced as a child grows and are prone to failure because of a blockage, scarring or infection. Statistics show that within two years after surgery to implant a shunt, half will break and require another surgery. Nearly all will fail sometime in the first 10 years.
It's not uncommon for someone who has lived with a shunt to have had hundreds of CT scans and 30 operations to fix problems, Limbrick said. Every time a patient gets a headache, they worry it could be life-threatening because their shunt is failing.
"It's problematic to live with this sort of ticking time bomb," he said.
When doctors finally discovered the reasons behind her headaches and fatigue, Sarah Buffa, of Chesterfield, had her first shunt placed when she was 4 years old. Buffa is now 35 and has had a total of 32 surgeries, including seven in one year when she was in the second grade. When she woke from a surgery at the age of 14, a complication left her unable to move the right side of her body.
After nearly a decade of intense physical therapy, Buffa regained most of her strength, but she still talks haltingly.
It took her eight years to earn a college degree in accounting. Interviews never led to a job. So, she went back to school to earn her master's degree in social work, which she will receive next month. Buffa said she wants to work as an advocate for people with disabilities.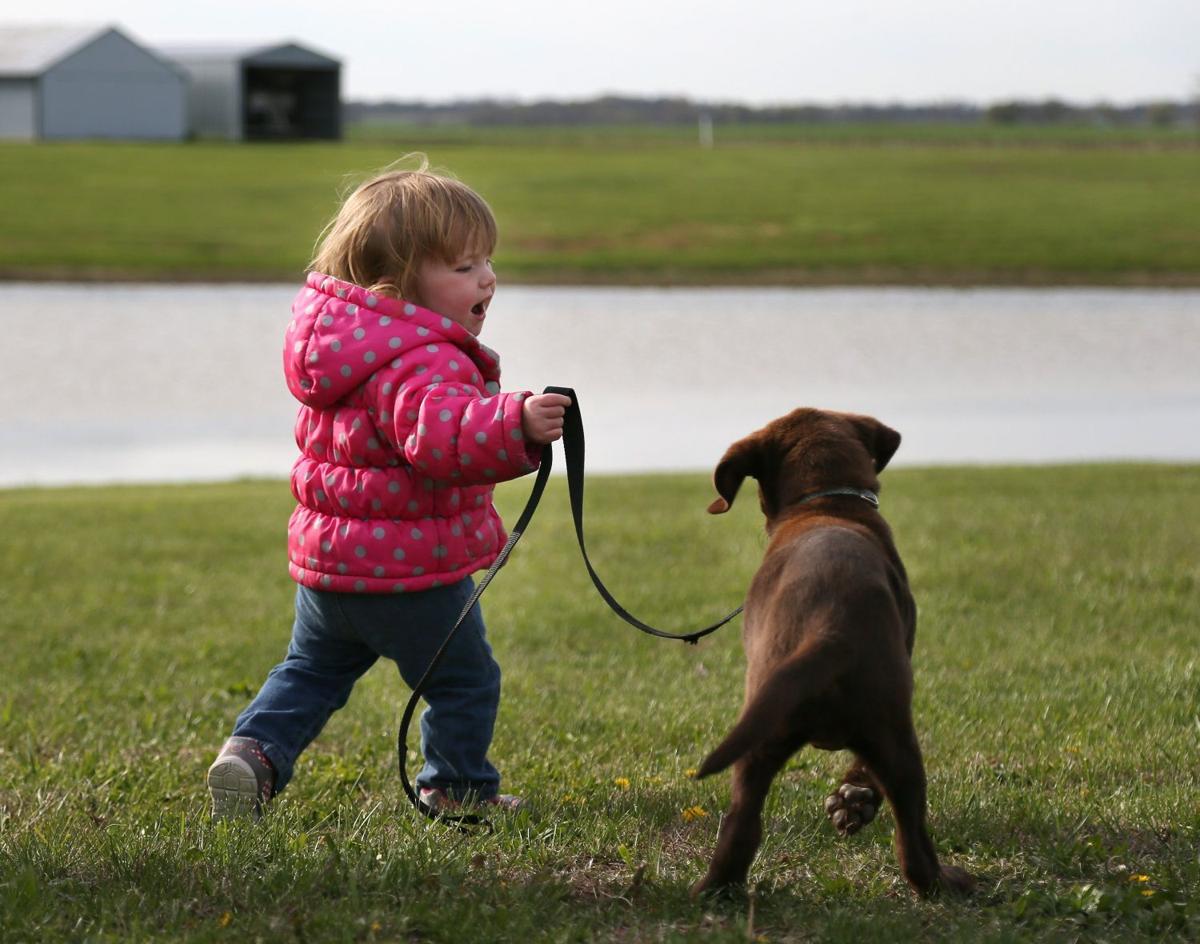 "My catch phrase is 'Keep on keeping on,'" she said.
CRAZY REVERSAL
The new ETV-CPC procedure is a one-time low-cost surgery, completely avoiding the stress and misery that can come with living with a shunt."Not having to put people in that situation is really a revolution in the way we treat hydrocephalus," Limbrick said.
The procedure was developed by Dr. Ben Warf, now the director of the congenital anomaly neurosurgery program at Boston Children's Hospital. He traveled to Uganda in 2000 to become the chief of surgery at the newly established CURE Children's Hospital.
Many babies in Third World countries like Uganda are born with hydrocephalus because of high rates of infection and other health problems. The lack of infrastructure makes it practically impossible to treat them with shunts and safely monitor and fix their inevitable failures.
For a small number of hydrocephalus cases, a tiny hole can be made at the bottom of one of the brain's ventricles, allowing fluid to flow properly. A surgical tool mistakenly delivered to Warf gave him the idea of combining this procedure with a new one — navigating the brain's ventricles and cauterizing (burning) tissue to reduce the amount of fluid produced.
The procedure turned out to be as safe and effective as a shunt for children under the age of 2, without the longtime maintenance. For the breakthrough, Warf won a prestigious MacArthur Fellowship in 2012.
"It's a crazy reversal of the normal pattern of developing a procedure in a First World country and taking it to a Third World country," Limbrick said. "This was created out of necessity in Uganda and transferred in reverse to the U.S."
St. Louis Children's Hospital is one of nine institutions that make up the Hydrocephalus Clinical Research Network, which will continually study long-term outcomes of the surgery compared to shunts.
Limbrick said people contact the hospital daily about having the procedure done. One of his patient's is Cloe Simpson, of Red Bud, Ill., who had the surgery when she was 3 months old. She is now a funny and clever 18-month-old who loves riding toy cars, playing with dolls and cuddling with the puppies her family raises at their country home. She has two older siblings, ages 7 and 4.
After stressing over frightening ultrasounds that discovered problems in utero, her parents said watching Cloe develop normally into an active toddler has been a relief.
"It could've been extremely hard on us as parents," said Luke Simpson, 29, "and we got very fortunate that things went as well as they did."